Please choose your regional service below:
SpainSingaporeRomaniaMalaysiaItalyUSA
Access fees for one account:

Prepaid access fee per user per day

0.55 USD

per user/day

16.5 USD for one user, 30 days

5% Discount

When you prepay 90 user days or more!

0.52 USD

/user/day

15.68 USD for one user, 30 days

10% Discount

When you prepay 365 user days or more!

0.5 USD

/user/day

14.85 USD for one user, 30 days

20% Discount

When you prepay 1200 user days or more!

0.44 USD

/user/day

13.2 USD for one user, 30 days
Create your account now, free of charge and without obligation of payment when the trial period ends.
During the trial period, you can use all the features and get our free online technical support.
ExpertAccounts is more than an ERP system where you register your company's documents.
It's a tool that helps you grow your business and boost your sales with minimal costs.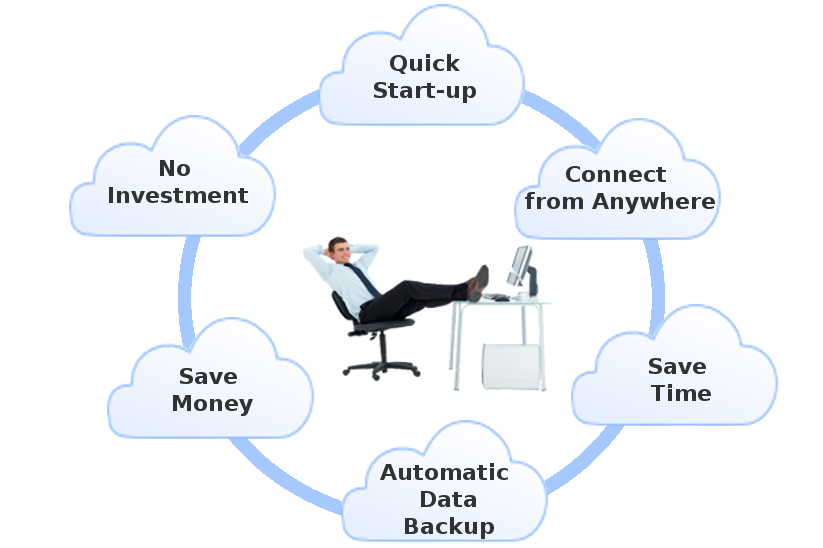 You no longer need multiple business applications that barely communicate to each other.
ExpertAccounts replaces Excel, notebooks, and your old software:
With only one software, you can send quotations and afterwards bill based on the quotations, know anytime the amount of money you have to get and give, while your salesmen
take orders with their smartphone
. Moreover, with only one click, you can send an invoice to your customer by e-mail!
We developed specialized solutions for
every type of business
, integrated with CRM, SFA, WMS, POS, BI, online shop, based on the requirements and needs of our customers.
Solutions by industry...
| | |
| --- | --- |
| If ... | Then... |
| You are one of the thousands of SME's that want more for less... | ✔ We offer you a complete and affordable solution: invoicing, inventory, POS, accounting - everything from $11.55 per Month ! |
| You want accounting to be no longer just a necessary cost... | ✔ You have more than an accounting software. You have a tool that helps you grow your business. |
| You want to know where your money is at any time... | ✔ Real time cash flow and net worth: cash, liabilities and assets and what taxes you have to pay. |
| You want to have more customers and sales... | ✔ Find new customers with an online shop, with CRM (e-mail marketing, quotations etc.) |
| Sometimes you want you could turn back time... | ✔ Goodbye data loss! Your data is safe, available anytime. If your computer has a virus or a damage, go to another computer and continue working. |
Why ExpertAccounts ?
Because the expertAccounts platform is not just an ERP system where you register documents of your company, it is a tool that helps you grow your business and boost your sales, find new customers and control and coordinate your employees:

Find new customers with an online shop, with the CRM - e-mail marketing, tele-sales and lead management - or with a SFA for sales agents.
Boost your sales to your existing customers with loyalty card system.
ExpertAccounts ERP has a modular architecture, with add-ons for each type of business and a base package: Accounting, Inventory, Payroll. When using any add-on module, you have the base package included. See all the add-ons here!

How Does Your Business Benefit from Cloud Computing ?
Enjoy the benefits of cloud ERP:

no investment

in licenses, servers and fixed IP broadband!

Collaborate

on the issue tracking system - raise and resolve issues related to data input.
Anywhere you are, view your

reports in real time

, accurate and supervised by your accountant.
Use

API

to integrate with other systems, such as e-commerce online store or online booking.


How can expertAccounts.com help you?
Instead of buying an accounting software or invoicing software and install it on your computer, sign-up for your account on expertAccounts.com and work online on any computer, and pay just a small access fee from EUR9,- a month. There is no software license required.
If you have a retail outlets network, you do the sales using the online POS system in each branch, with a computer connected to the receipt printer and barcode scanner. Replenish the stock by purchase or by secure transfer with electronic signature based on the delivery note from the warehouse.
If you do trading and wholesale distribution, each branch will issue the invoices online. If you have salesmen, they can issue the invoice online using a tablet or netbook. Agents can also take sales orders online or issue receipts on the tablet. You can set rules for calculating the price on the invoice for each customer.
You have CRM Marketing, which offers you a tool to bring new customers and sales, as well as a framework in which customer relationships can be transformed into long-term partnerships, providing online collaborative work between company employees at headquarters, in the field and points work.
Use your tablet to access real-time cash flow, sales and inventory for each store, issue the purchase order for each branch depending on sales and online inventory stocks. Track your debtors on your tablet, view outstanding invoices by due intervals for every customer.
Not all companies have a hired CFO. An external accountant can give you the useful financial advice in real-time with online accounting. ExpertAccounts.com is a collaborative work infrastructure between the company and accountant, without the need to travel, thus reducing operating costs. Your accountant can control and supervise your clerks online for you to have assurance that all reports are accurate and in real time, wherever you are.
Do you need more?
We can create a dedicated application just for you.
Details here...