Process Automation in Distribution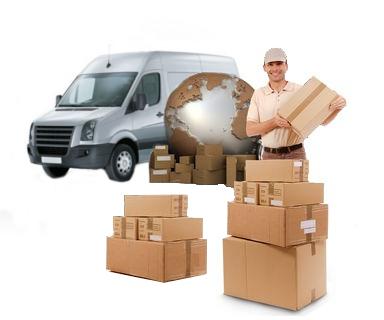 Automatic calculus of the price on customer, on price levels, discounts negotiated on product groups and sub-groups, offers with limited time span.
Customized quotations for clients, with expiration date (negotiations, promotions). Supplier quotation with expiration date.

Relate own articles and lists of suppliers and customers, customized billing option.

Set the default agent on each customer, which can be changed on each invoice; commission on product groups and sub-groups and overseeing the encash of the invoices.
Overseeing the debts on debt intervals, overdue, on profit centers, customers and salesmen.
Tracking of target sales by group, agent.
Automatic calculus of the minimal and maximal stocks based on sales from previous period.
Overseeing the execution stadium of the orders through products left to deliver on each order.
Stock planning and supply chain overseeing: calculus of future stocks based on orders, automatic generation of purchase orders based on customer orders choosing the best supplier.
Salesmen/agents take orders directly in ExpertAccounts.com, using any smartphone or tablet.
Deliverables automation: block bills or delivery orders are generated, packages are checked by scanning the items' barcode.

SFA ( Sales Force Automation )
The process of taking orders in the field by agents can sometimes become difficult and hard to control. Agents' efficiency is often limited by papers and notations in different notebooks. As some sheets may break and/or may be lost, the agent can get in a delicate situation, as he forgots to write down important information.
As a solution to this problem encountered in this area, ExpertAccounts provides the SFA - Sales Force Automation system.





SFA - Sales Force Automation works:
✔ Offline with automatic sync
✔ On any mobile platform: Android, iOS, Windows
✔ Like any other app on the smartphone or tablet


Agents/ Salesmen:
✔ Take orders on the field using their smartphone/tablet
✔ Record cash and cheque payments received

Advantages:
For agents/ salesmen

For managers


The application is very easy to use, it works just like any other smartphone app
Can easily organize their daily routine, in order to obtain better results
Quickly take orders from customers
Record cash and cheque payments received
Easily keep in touch with the managers from the headquarters
Have quick access to customer data - the app shows every customer contact data and the last 20 orders
View anytime customers' remaining amounts

Automate the process of taking orders and of cashing in invoices
Cut costs (PDA involves high costs)
Increase the efficiency of your agents
Control customer balances - you have customers' payments history
Easily manage field agents' activity - agent cash settlement - track collections and travelling expenses by agent.
How it works ?
The application works offline, on any smartphone and tablet: you need to have an internet connection only when you log-in and when the agent synchronizes the collected data from the field.
If the agent makes a mistake, he can modify or delete an order before pressing the sync button. After synchronization, changes can be made when the agent arrives at the office, for example, under superior observation.
Once the agent arrives at the office, the system allows him to offset cash received on the field (receipts, cheque payments, travel expenses).
Automatic price calculation based on the client and on the quantity ordered (price levels).
Agent's access is limited, he can only see his interface (client visit - orders and cash received), where he can choose only customers that he has access to.
The application is flexible and it can be set to allow or not to take orders to products not in stock.
The agent can always view the available stock (stock on hand + open purchase orders - open sales orders).
The agent can view in every moment contact details of a customer, the last 20 orders, and he can check customers' credit, and its overdue bills.
To see how it works, access https://en.expertAccounts.com/agent on your smartphone, and log in in Demo.